COVID-19: Help for Businesses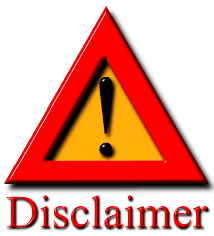 This summary is strictly for information purpose only, it is not law and not exhaustive. We have no additonal information.
The situation is changing regularly. Please visit trusted government websites for the most complete and up-to-date information.

NEW INFORMATION MAY 2
Please click on the link above for more specific information about eligibility, reporting periods and how to apply
The CERB is available to workers who have stopped or are delayed in working because of COVID-19. Eligibility requirements and conditions have to be met upon initial application and subsequent renewals.
Important phone numbers

FAQ's with this automated help line 1-833-966-2099
to speak with an agent about CERB 1-800-959-8281
to apply call the automated toll-free line 1-800-959-2019 you will have to confirm your identity with your SIN and your postal code

Online application
Wage Subsidies
NEW INFORMATION – May 15
10% Wage Subsidy. – every company with employees is eligible for this regardless of revenue
Canada Emergency Wage Subsidy (CEWS)

federal payroll subsidy of up to 75%
eligibility requirements are changing – check the websites for the most current information
eligibility claim periods have been extended to August 29


Refund for Certain Payroll Contributions

available for employers eligible for CEWS who have employees on leave with pay
100 per cent refund for employer-paid contributions to Employment Insurance and the Canada Pension Plan

please click on the appropriate CRA websites above for more specific information regarding revenue calculation, eligibility, calculation of subsidy and payroll contribution refunds
Regional Relief and Recovery Fund
NEW PROGRAM INFORMATION APRIL 17
FedDev Ontario will be delivering the Regional Relief and Recovery Fund in southern Ontario, which will provide:

financing support to small- and medium-sized businesses.
support rural businesses and communities, including by providing them with much-needed access to capital through the Community Futures Program.

Details of the new Fund will be launched nationally in the coming weeks.
payment of income tax amounts (including installments) that are owing after March 18 and before September 1 are due Sept 1, 2020
no interest or penalties will accumulate during this period
please click on the link above for more specific information regarding the details of the extension
payment of remittance amounts has been extended until June 30, 2020
filing dates for HST returns have not changed, original due dates are still applicable
please click on the link above for more specific information
WSIB Financial Relief Package
premium reporting and payments deferred until August 31, 2020
please click on the link above for more specific information
Corporation filing dates and payment due dates have been extended
Charities with Form T3010 due between March 18, 2020 and December 31, 2020 are also extended
please click on the link above for more specific information
Canada Emergency Business Account

to qualify, the business 2019 T4 summary must indicate wages between $50,000 and 1 million
up to $40,000 line of credit

Loan Guarantee Program


for small and medium sized businesses creating new operating credit and cash flow term loans from financial institutions

Co-Lending Program with Business Development Bank of Canada

for small to medium sized businesses
term loans for their operational cash flow requirements
may obtain incremental credit amounts up to $5 million per loan

please click on the CRA links above and contact your financial instution for more specific information
Deferral of Customs Duty and Sales Tax for Importers

payment deadlines for statements of accounts for March, April, and May are being deferred to June 30, 2020.
Corporate Tax Credit
10% tax credit for regions experiencing lagging employment growth
CRA Audit Activity
no new post assessment GST/HST or income tax audits until April 15
temporarily suspend audit interaction with taxpayers (in most cases)
now available by phone, through an online application
ensuring businesses are aware of any changes such as –

filing and payment deadlines
proactive relief measures, etc
Important Links
These measures were announced throughout March 2020 – some have been legislated – some are announcements
Over the next few days and weeks, specifics to these programs will be finalized.
Most of the details will be released on one of these four webpages: